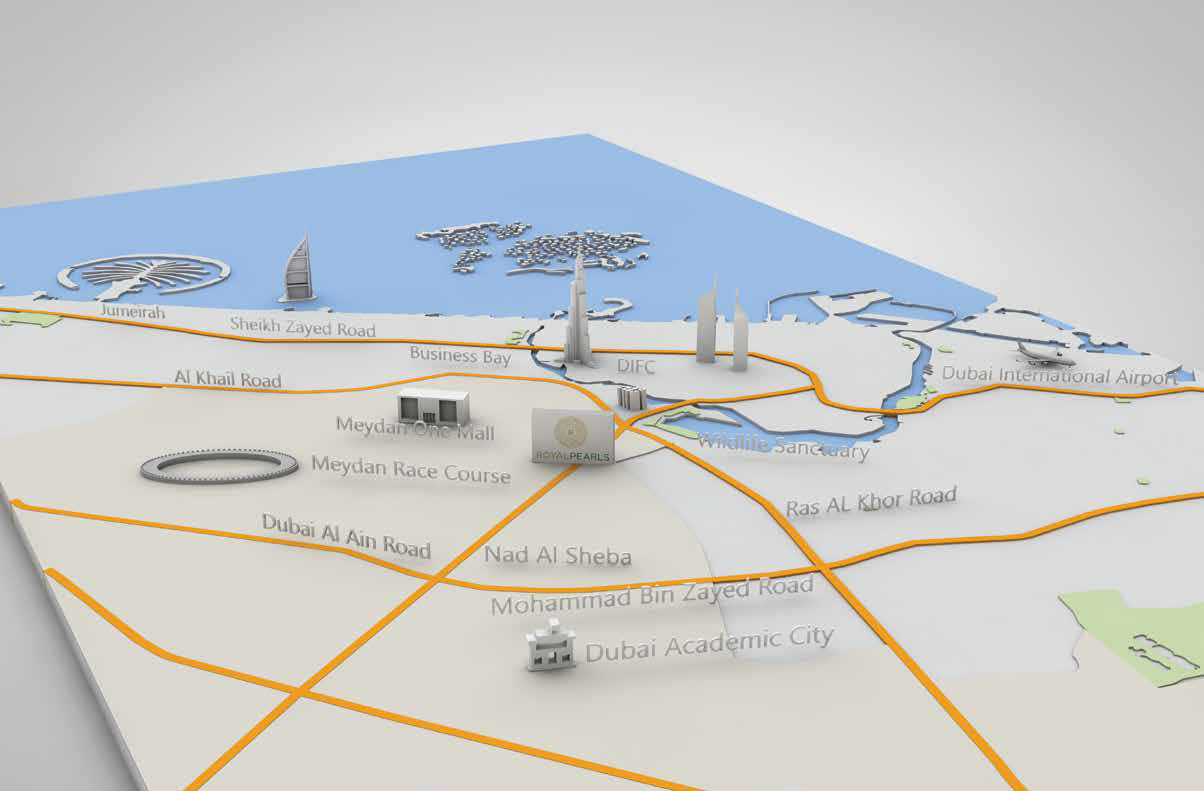 Location
At the heart of it all
Royal Pearls will take shape at a convenient and well-developed location and neighborhood. The community located in close proximity to the Dubai-Al Ain Road and Nad Al Sheba Road, which is surrounded by some of the city's most prestigious developments, Some of them being Ras Al Khor, the Meydan Golf Course and Downtown Dubai. Enjoy proximity to all that matters in this exciting new phase of Dubai's growth story.
Downtown Dubai (10 mins)

Dubai International Academic City (10 mins)

Dubai International Airport (15 mins)

Meydan One (8 mins)

Ras al Khor Wildlife Sanctuary (12 mins)

Dubai International Financial Centre (10 mins)
The Royal Pearls community will be a natural sanctuary within the heart of as bustling city. Those who chose to make Royal Pearls their abode will come home to an abundance of nature, carefully well-curated landscapes to create the splendor of true garden living. It's the magnificent green cascades of the Babylon gardens - one of the Seven Wonders of the World that served as inspiration to the designers of Royal Pearls. They took on the task to redefine the very essence of how a mixeduse community can be designed. The result is Royal Pearls takes you back to the time when real luxury was found in nature itself. At the heart of the magical matrix of green is the spectacular Community Centre admired for its elegant and refined design aesthetics as well as its thoughtful functions. The futuristic hub is home to an array of entertainment options, dining, sports and nature. The residential spaces embrace nature quite literally, as walls of green greet you as climbing plants and external verticals create a striking structure of green that tower and greet the sky, declaring the rise of the brave new future and affluent living. And you are an integral part of it.
Royal Pearls. A luxurious oasis
The entire Royal Pearls community will be home to over 7000 ultra-modern residential units each offering a host of well-planned amenities to match your lifestyle. It starts with a distinctively designed community centre at the core supported by a host of community facilities and a bustling neighborhood retail strip that residents and visitors can make the most of. Royal Pearls once completed will stretch over a plot area of 40 hectares. The master plan will reveal itself as a modern development through four well-planned phases. Each of the apartments are tastefully designed to match your lifestyle. The well-planned layouts will utilise the space in a way to enhance living. All the fittings and accessories are of the finest quality and exude a refined style. Perfection and attention to detail are evident across all the apartments. Move in and move up to a whole new level of comfort.

These apartments are for those who truly appreciate exclusivity and rare elegance.
These apartments shine due to their opulent use of space and tasteful style. The Hanging Garden apartments are a one of a kind concept that features a space full of greenery and perfectly landscaped terraces. Feel, breathe and live the nature.
The bedrooms raise the bar even higher with plenty of space to unwind at the end of a long day. This sanctuary features glamorous walk-in dressers with storage and shelving that is modern and smart. Perfection and refined style meet in the right balance to create a truly distinctive living space and lifestyle statement.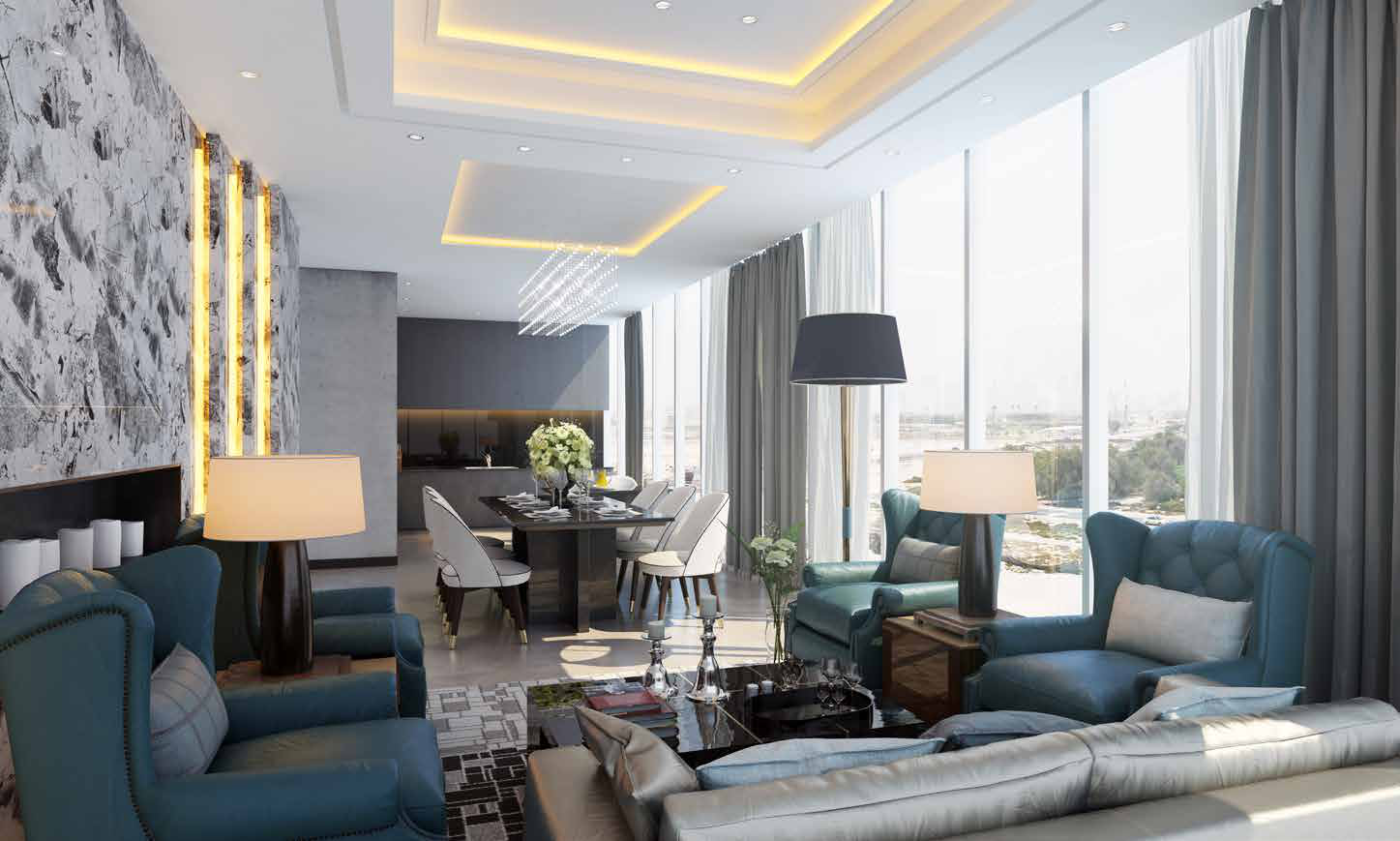 The Community Center. A rare and unique indulgence
The Residences. Come home to refinement

Each of the stylishly designed 1 bedroom apartments have been thoughtfully created keeping your lifestyle in mind. From a well positioned powder room, to a spacious contemporary kitchen with the finest appliances. Living and entertaining is a pleasure.
The living rooms are filled with plenty of natural sunlight that streams through large balconies. The bedroom areas are cosy, comfortable and will meet your lifestyle aspirations, complete with an en suite bathroom. What's more, the smart home enabled system will connect you to a modern lifestyle instantly.
The first phase of the Royal Pearls community, will feature 12 residential towers divided into three clusters and offer 1,565 residential units of 1, 2, 3 and 4 bedroom apartments. Each of the bright and spacious apartments are equipped with floor to ceiling double-glazed windows that let in the glorious sun and dazzling views of the Downtown Dubai skyline.
Each of the residential towers offer a choice of apartment layouts that are designed to suit different lifestyles and needs. Most of the apartments include balconies or terraces allowing the Royal Pearls residents to enjoy the outdoors and their lush surroundings.
Every residence has been designed with everything a contemporary lifestyle demands. Right from optimizing the space to provide for store rooms, domestic help quarters, built-in storage, powder rooms. To a smart approach to living with fully-fitted kitchens with energy-efficient appliances along with smart-enabled systems. All created using high quality materials and durable finishing that tastefully complement your lifestyle.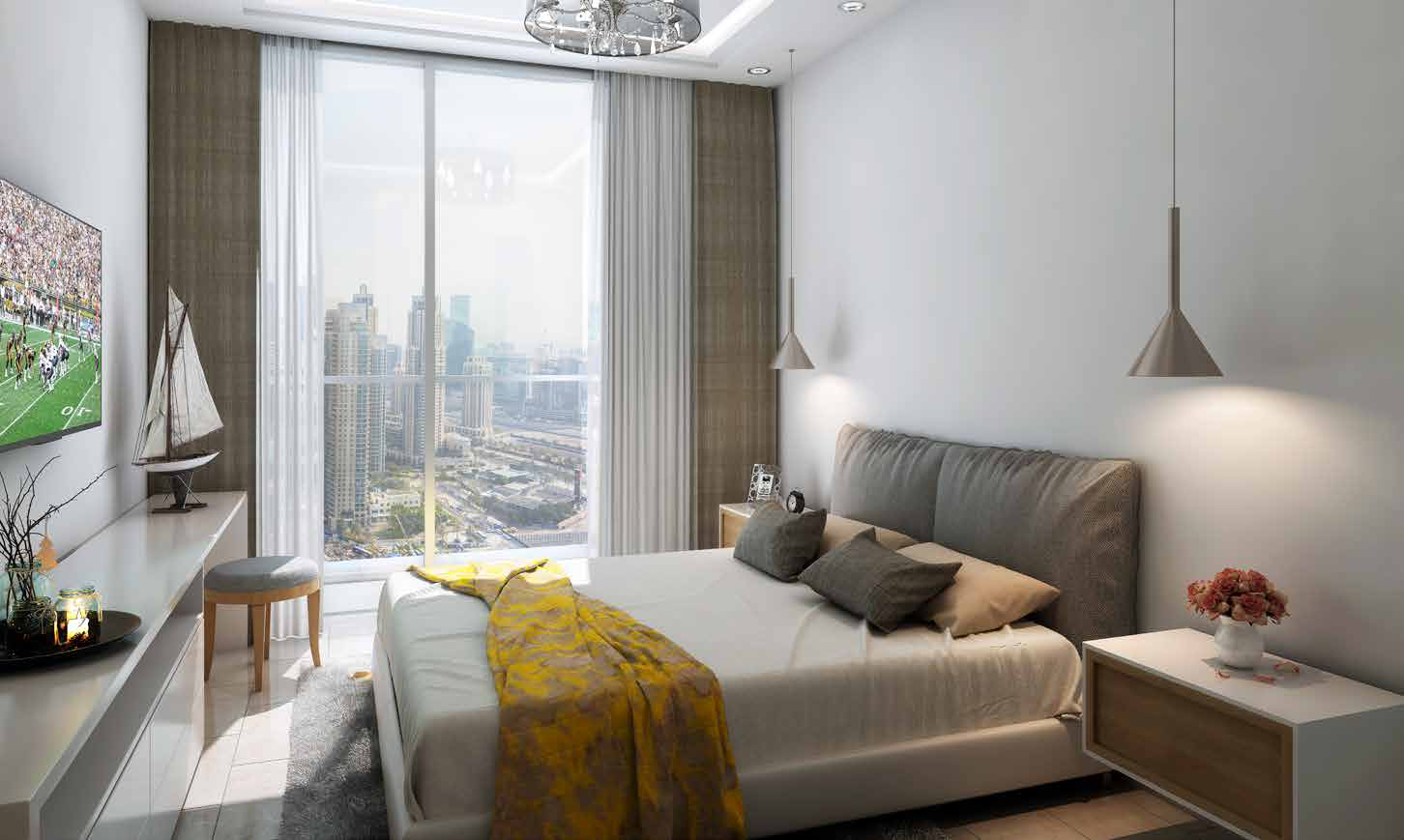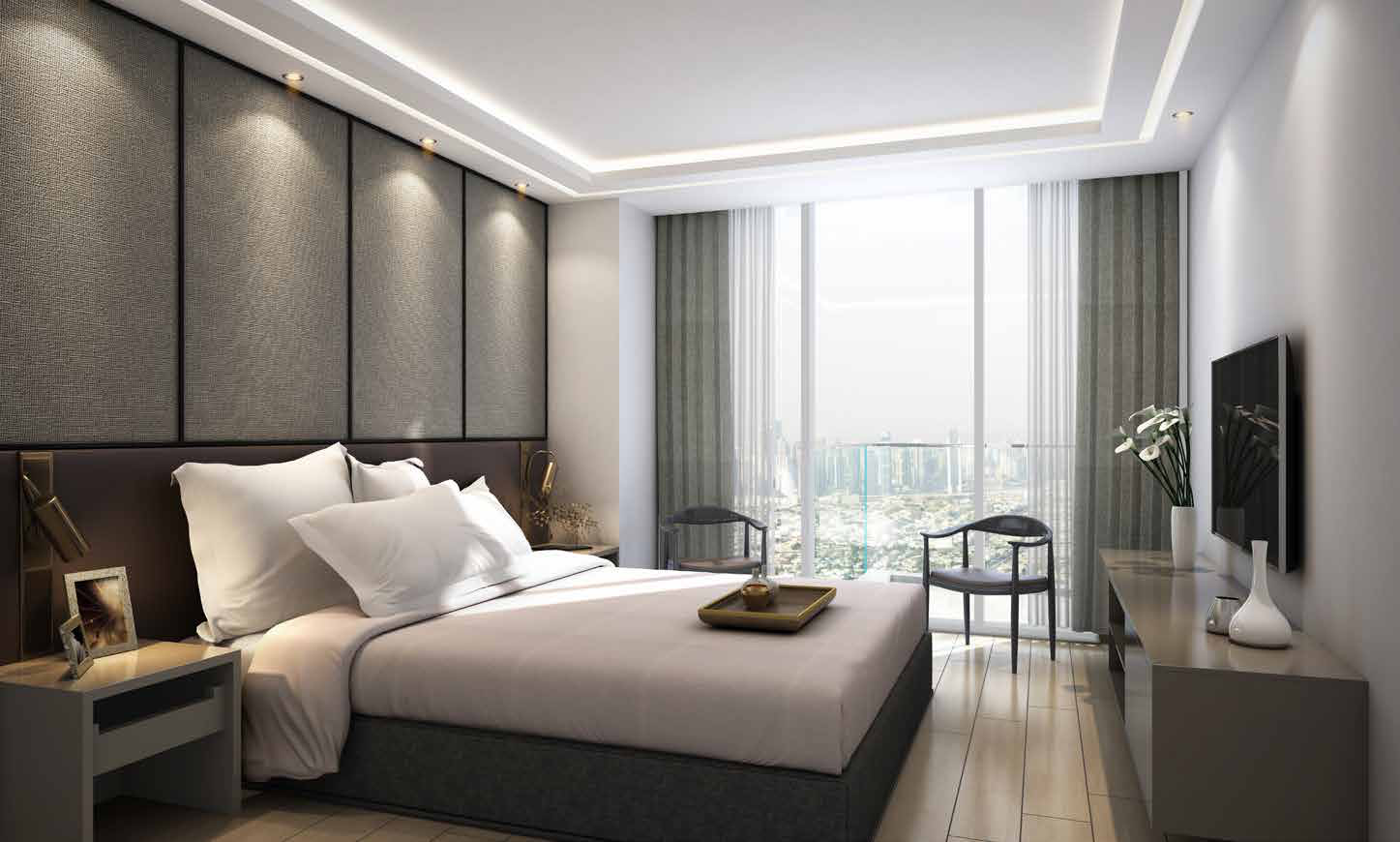 DISTRIBUTOR INFORMATION:
Metropolitan Premium Propeties
RERA ORN 11899
+971526535453
1913, Al Manara Tower, Dubai
You can send us any enquire, question or comment via this form. You will receive a feedback in 24 hours.


The Royal Pearls community has been designed to offer residents a plethora of well-planned facilities throughout the master plan. Each of which will take every day living to a whole new level of indulgence and surprise. Royal Pearls has carefully curated all its amenities throughout the smart community in keeping with the needs of contemporary living of global standards. Some of these are:
- Retail Outlets
- Outdoor amphitheater for public performance
- Outdoor seating areas and pedestrian walkways
- Jogging and cycling track
- Kids play area
- Mosques
- Gymnasium
- Swimming Pools
- Barbeque areas
Amenities. Smart Living is Here.
The Master Plan. A grand vision in action.
At the heart of Royal Pearls, is the community center, surrounded by water features, and a beautifully landscaped park. This state-of- the-art center is unique and ultra-modern in its design. It's a true representation of the beauty of mother nature in the form of a graceful oyster and a magnificent pearl shape.
The design of the Royal Pearls Community Center inspires a sense of time and place because of its constant visual connection to the outdoor through natural daylights filtering from the roof. The exterior of the shell, strong and pleasant wraps around the building protecting the interior spaces from the outdoor environment. Here you will find tranquility and active peace thanks to an assortment of attractions and leisure offerings. Including relaxation areas and fitness center where you can seek the kind of escape within your everyday life.
• Restaurants and Coffee Shops
• 55- seat Private theatre (cinema)
• Day Care Center
• Multi-purpose hall
• Fitness Centre with the latest gym equipment
• Salon and spa for ladies and gents
• Games and recreation centre including squash court, bowling, gaming room, pool tables, ping pong tables and golf simulators
Royal Pearls. Quality, Quantified.
Royal Pearls is destined to be a one-of-its-kind mixed-use residential community that occupies a key location and place within the majestic Meydan master plan. The project was envisioned as a premiere example of affluent living. It was designed and planned using modern architecture styles at the core and surrounded by lush green spaces. Royal Pearls will stand for a rare elegance and a refined style. It's a development that will reflect the values of prestige and excellence you respect and will evolve as a smart and futuristic community.
Our three bedrooms are uniquely created for those who appreciate affluence and space. The kitchen is exquisitely presented through the use of the finest materials from the premium porcelain tiles to the state-of-the-art home appliances.
Live the dream lifestyle as you enjoy a cup of tea on your spacious terrace embellished by its vertical garden, and enjoy a panoramic view of the royal garden. A perfect oasis of indulgence.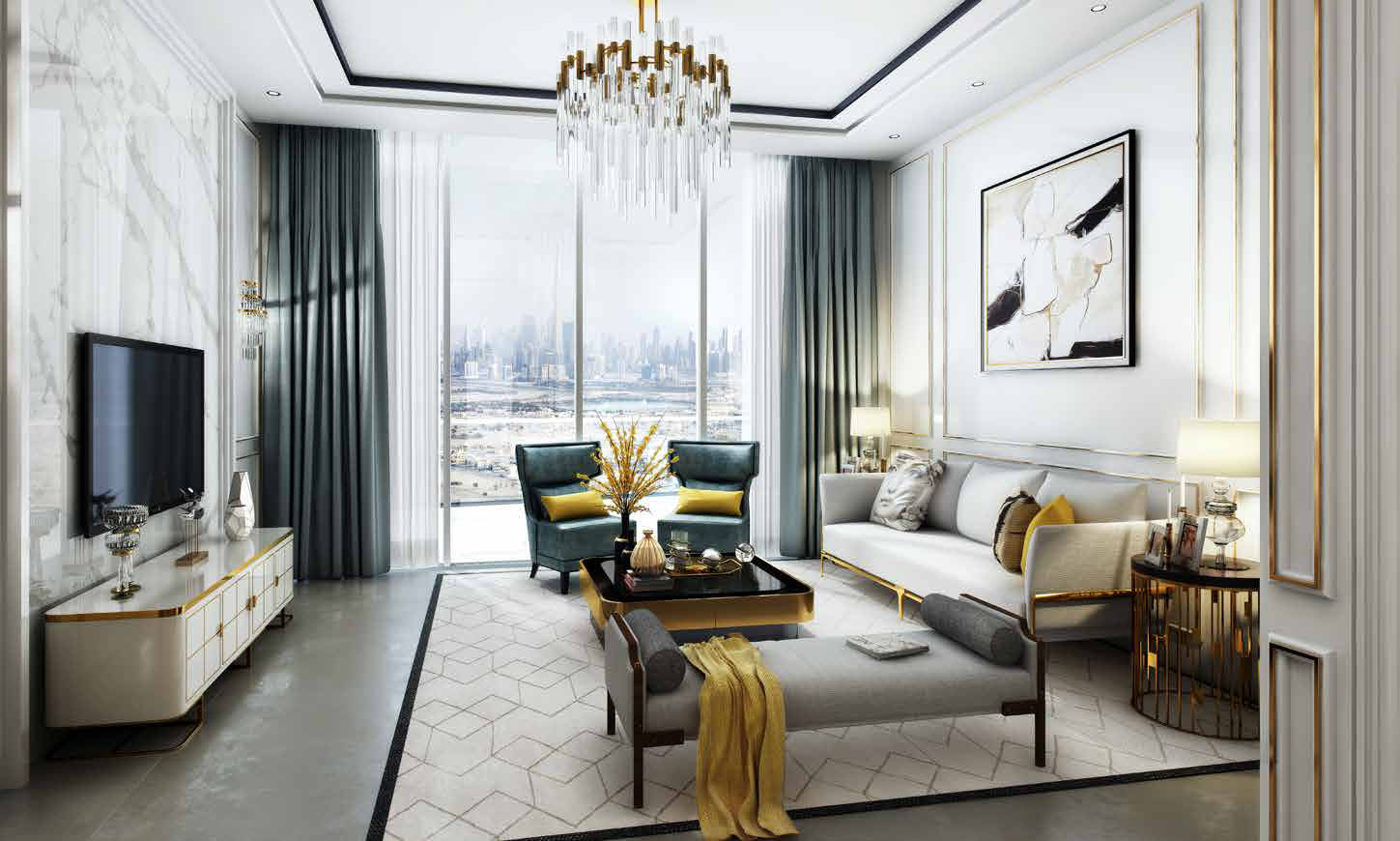 Our two bedrooms are ideal for modern family living. Each home has been designed to utilize space in a smart and efficient manner. Style and affluence have been the key factor in creating these homes right from the high-end efficient kitchens with their natural stone counter and the stylish kitchen cabinets opening up to a dining area that allows you to entertain guests and display your culinary skills.
The grand living room is a bright and spacious space that's will always be alive with conversations and picture-perfect views of the sunset through the large floor to ceiling windows.